NEXUS SABON is a new concept of a reference business park in Galicia with a surface area of 30,000 m2 that combines sustainability, avant-garde architecture and a varied multipurpose offer to cover all the needs of the business world.

NEXUS SABON is located in one of the main polygons of A Coruña, in Arteixo, a consolidated industrial destination and a flagship in the economic activity of the region, in an environment of large multinational companies.
Its strategic position, with excellent connections and communications, and a wide range of benefits: a supermarket, hotels and restaurants, a service station etc. make it the best alternative and opportunity for those who wish to be in the new flagship business park: NEXUS SABON.
30.750 m2
buildable surface area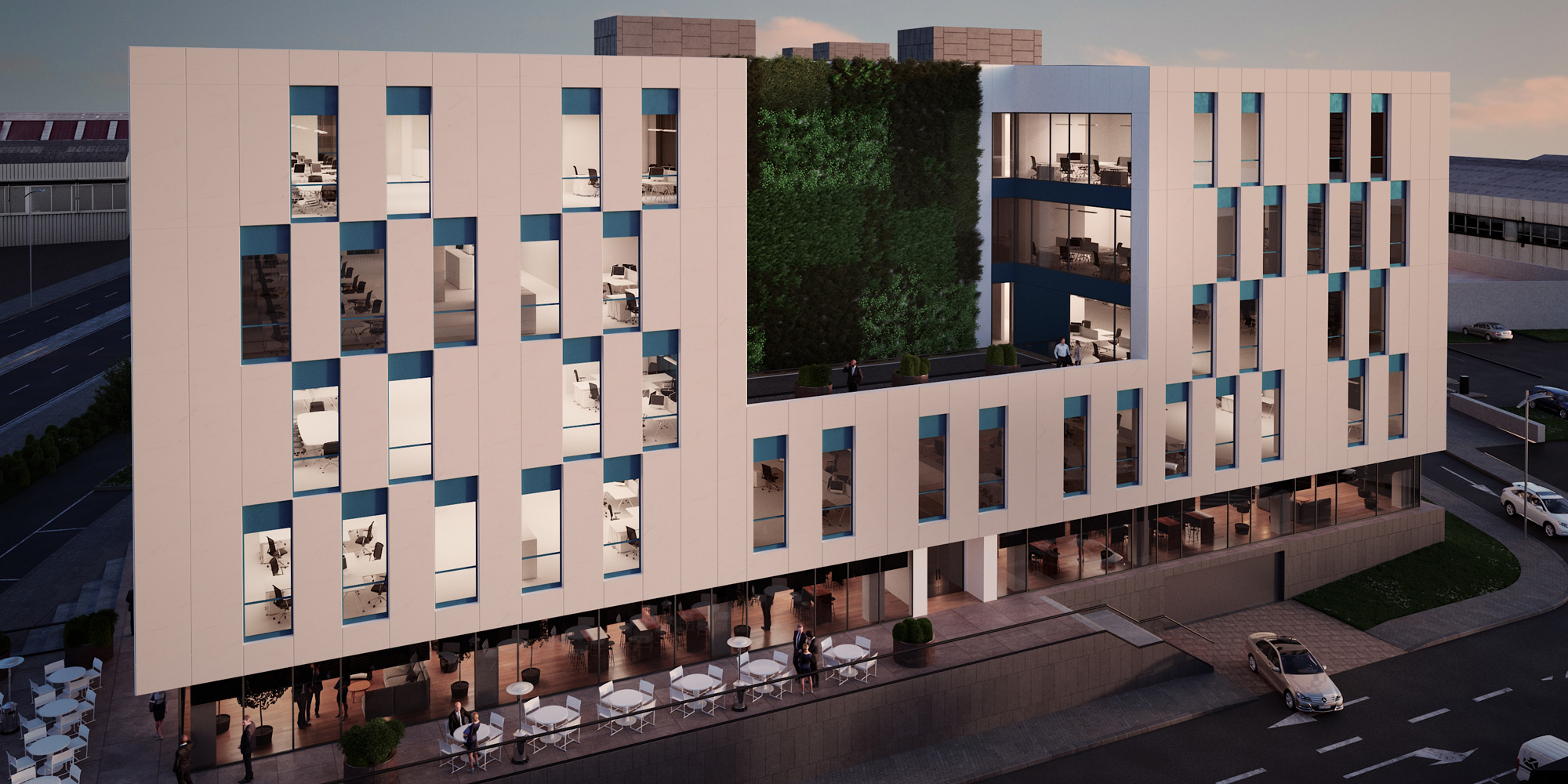 Established Industrial Estate
More than 100 companies in the area
Proximity to large multinational companies
Varied offers
Offices
Hotels and restaurants
Commercial use
_400 parking spaces
Surface parking spaces
Underground parking spaces
Good transport connections
High capacity roads
Direct access to the outer port
Link with the A-6 / AG-55 junction in 2 minutes
Leisure areas
Shopping area
Hotel and restaurant terraces
Green areas